Number of treatments needed: 3+
Price: from £250 per treatment
Treatment time: 1hr-2hr per session
Longevity of treatment: 1-3 years
Healing time: up to 7 days
Back to work: immediately
Maintenance: 12 -18 month colour boost
Best for: All skin types
We help clients gain confidence after Breast reconstruction surgery by offering specialised treatments that can help clients who have experienced breast cancer and mastectomy. The treatments combine our expert artistic knowledge as well as a cutting-edge technique to create a realistic looking 3D nipple Areola.
After breast reduction surgery there is often concern with scarring, with cutting edge techniques we can minimize breast scars and also improve the areola irregularities improving on the shape and symmetry.
We also have treatment solutions for scars left after a breast reduction or uplift surgery.
Other treatments include feminizing the breast by enlarging and defining of the areolae as well as re pigmenting the areola if the colour has been lost.
Additional information
How long will it take?
Areola and nipple restoration typically takes 3 sessions and your appointments may take up to 2.5 hours. Camouflaging of breast scars generally takes 2-4 sessions and about an hour to treat.
What happens during the consultation?
We'll chat through exactly what you'd like the end result to be. This will include looking at your areola shape, size, placement and colourings. Then your technician will 'pre-draw' the areola and nipple complex using temporary markers and perfectly match the pigment shades to your skin. This is to make sure the correct style and colours are chosen and the finished result is as natural as possible.
What will happen during treatment?
Your expert technician will infuse the colour into your skin while carefully tracing over the pre-drawn template that you've chosen.
Will it hurt?
We want you to becomfortable during the treatment. If you still have sensation following your surgery, we'll make sure numbing agents are applied and continually check how you're feeling. Our clients usually describe the discomfort as no more than 3 out of 10.
Is there any down time?
No. Typically the area around your treatment may be slightly red for 36 hours, a sterile dressing will be applied, which you wear under your clothes for up to 5 days.
Do you provide aftercare?
Yes. for all our areola treatments complimentary tune-up and aftercare products are included. For camouflaging breast scars we charge as individual sessions.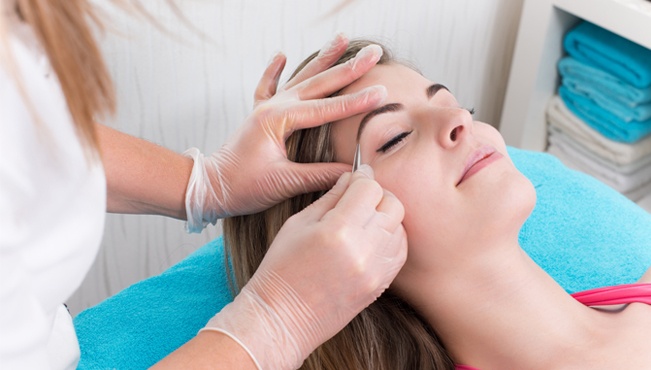 Scar camouflage
Our perfectly applied scar camouflage treatment can improve the appearance and irregular texture of scarring.
Using a customized blend of colours and the highest-quality equipment, pigment is carefully infused into the skin by our advance technician Jessica Amanda, to gently blend the scar tissue into disguise.
To benefit from this treatment must be:
At least 1 year old
Not show redness
Paler than the surrounding skin
Not noticeably sunken
Additional information
What will happen during my consultation?
Jessica Amanda will carefully analyse your scarring to see if you are suitable for the treatment. A bespoke pigment mix will then be matched to your skin colouration and may need to out carry out 1 or 2 microscopic 'colour-match' tests in your scar. These test areas develop over a month giving a realistic impression of how the scar will look long-term. This ensures that the correct colours are chosen for you and the finished result is exactly what you want.
How long will treatment take?
Each treatment session takes about 1 hour and typically multiple sessions are required.
What will happen during my treatment?
Multiple blends of pigment are mixed to recreate the clients unique skin colour to look as naturel as possible.
If there anything that needs to be followed before the treatment begins?
The skin cannot be worked on if tanned at the time of treatment this is because the blend of pigments needs to be matched back to your naturel skin colour, if treated when tanned your scar could potentially look darker then the naturel skin colour when the tan eventually fades.
This is because the 'prescriptive' skin-shade pigments need to be blended to match your natural skin colour. If your tan fades, you'll end up with a mismatch and your treated scar will look darker than the surrounding skin.
What about after treatment?
It's important to keep sun exposure to a minimum and wear high factor protection to ensure best results.
Will it be painful?
If your scarring has sensation, numbing agents are applied. Our clients describe the discomfort as no more than about 2 out of 10, it is our priority to ensure you are as comfortable as possible during the treatment.
Is there any downtime?
It is normal for the area around the treatment site to be slightly red for 72 hours, you will be instructed on how to care for the area.
Do you provide aftercare?
Yes- you will be given a detailed instruction leaflet and