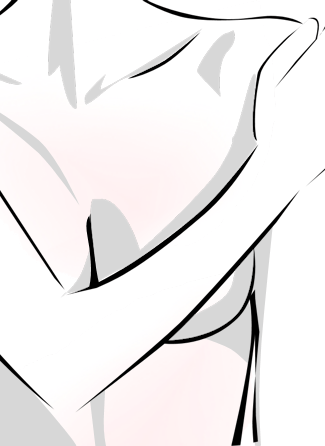 Medical Micropigmentation is a specialised treatment to camouflage scars and vitiligo.
We can help improve the appearance and irregular texture of scarring and help clients to regain confidence.
Using a customised blend of colours and the highest-quality equipment, pigment is carefully infused into the skin to gently disguise and blend the scar tissue with normal skin. For best results scars must be at least one year old, not show redness, be paler than the surrounding skin and not noticeably sunken.
Scar Camouflage
Clients who have experienced breast cancer and mastectomy are often concerned by scarring. We also have treatment solutions for scars left after breast reconstruction surgery, breast reduction or uplift surgery. Combining our artistic knowledge with latest techniques we can also improve the areola irregularities, improving breast shape and symmetry and by re-pigmenting the areola if the colour has been lost. See Areola and Nipple Restoration.
FREQUENTLY ASKED QUESTIONS
I will carefully analyse your scarring to see if you are suitable for the treatment. A bespoke pigment mix will then be matched to your skin colouration and I may need to out carry out one or two microscopic 'colour-match' tests in your scar. These test areas develop over a month giving a realistic impression of how the scar will look long-term. This ensures that the correct colours are chosen for you and the finished result is exactly what you want.
Each treatment session takes about one hour and typically multiple sessions are required.
Multiple blends of pigment are mixed to recreate the clients unique skin colour to look as natural as possible.
We cannot work on your skin if you have a tan, so please avoid tanning your skin before we start.
This is because the blend of 'prescriptive' skin-shade pigments that we create needs to match your natural skin colour. If your tan fades, you'll end up with a mismatch and your treated scar will look darker than the surrounding skin.
It's important to keep sun exposure to a minimum and wear high factor protection to ensure best results.
If your scarring has sensation, numbing agents are applied.  Clients describe the discomfort as no more than about 2 out of 10. It is our priority to ensure you are as comfortable as possible during the treatment.
It is normal for the area around the treatment site to be slightly red for 72 hours, you will be instructed on how to care for the area.
Yes, you will be given a detailed instruction leaflet with a healing ointment to help aid the healing process.
Who is it for?
This treatment is suitable for all skin types. Scars should be at least one year old, not show redness, be paler than the surrounding skin and not noticeably sunken.