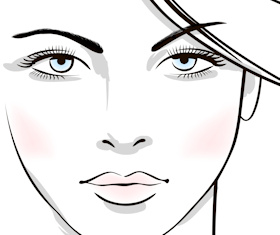 Our advance filler and botox clinics are held by Dr Raj.
Dr Raj works both within the NHS and Private sector within numerous fields, including GP, Aesthetics, Sports, Exercise and Lifestyle medicine.
From an Aesthetics point of view, he is passionate and dedicated to providing a superior service of bespoke treatments to optimise full face rejuvenation using the best quality products to international standards.
In addition to being an exceptional injector, Dr Raj also works as an Aesthetic trainer on Harley St with a view to improving standards within the industry and performing masterclasses.
Dr Raj is known for his keen aesthetic eye which in combination with his anatomical knowledge and the diligent approach he uses to deliver beautiful yet natural results.
Raj is highly versed in applying filler techniques to more challenging areas such as cheek and chin enhancements and nose reshaping. These require significant expertise and precision, above and beyond that required for conventional techniques.
Areas that can be treated with advance filler techniques include;
•Nose (Liquid Rhinoplasty) •Cheeks •Jawline •Chin •Tear Trough •Hands
Advance Botox treatments include;
•Brow Lift •Bunny lines •Nasal Tip Lift •Gummy Smile •Smokers lines •Downward Mouth •Puckered chin •Masseter Muscle (Jaw Slimming) •Nefertiti Lift •Excessive Sweating
Who is it for?
Filler and Botox is proven to be very safe and especially effective if you are over 30 to make your skin smooth again for a fresher appearance.
Dermal fillers and Anti-wrinkle injections are suitable for a wide range of people and will treat:
Crows feet
Frown & worry lines
Uneven eyebrows
General age lines & wrinkles
Nose lines & wrinkles
Droopy eyebrows to be lifted
Downwards turned lips
What to expect
As with all treatments, the first step will be a consultation during which Dr Raj will discuss your concerns and what you are looking to achieve.
FREQUENTLY ASKED QUESTIONS
Botox is a purified protein produced by the Clostridium Botulinum bacterium. It is a non surgical, physician- administered treatment that can temporarily reduce moderate to severe lines and wrinkles.
Small doses of Botox are administered via a few tiny injections directly into the muscles that cause lines. The treatment time is 10-20 minutes depending on how many areas are treated. No recovery time is required.
Botox keeps the muscles that cause frown lines from contracting, this will then cause the skin to become smoother.
Within a few days, you will see an improvement and this can continue for up to one month.
Research shows that 90% of men and women rated the improvement of their appearance as moderate to better one month after the treatment.
The treatment will improve the skin around the treated area making the skin appear smooth and less wrinkled.
The untreated areas of your face will move as normal and you will be able to laugh, smile and frown but with less wrinkles.
The longevity of the treatment will depend on the person but normally you can expect results to last between 3-6 months. You will notice a gradual fading of the effects, at this point you will want to return for your next treatment.
Usually, treatment is required 2-3 times a year.
A tiny needle is used for the treatment therefore the discomfort is very minimal. The area can be numbed with a cold pack or local anaesthetic cream but is rarely required.
The entire treatment normally takes around 10 minutes and once the injection is complete there is often no discomfort.
There is no downtime however you may be asked to avoid exercise for 24 hours.
Sagging, drooping skin cannot be corrected using Botox. Damage caused by the sun, such as leathery, wrinkled skin is also not appropriate for the treatment.
Price includes a full consultation
For more information or to book now please email [email protected]