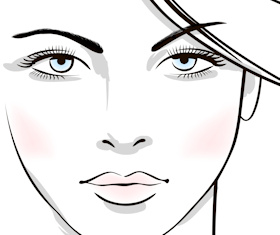 Profhilo
Profhilo is not the same as a dermal filler.
Although both contain hyaluronic acid, Profhilo does not have the same thick viscosity as a dermal filler. In contrast, Profhilo is a water-like gel with a similar constancy to honey and injected in small amounts across the face. It spreads beneath your skin, stimulating collagen and elastin to improve skin tone, texture, and elasticity. The result is an overall more youthful, hydrated, glowing complexion.
Profhilo will enhance an entire area rather than fill one specific line or fold like a dermal filler. Profhilo can flow freely through the deep skin layers in a way that dermal fillers cannot, and it won't produce lumps and bumps. A minimum of two treatments are required
TKN HA 3
known as Toskani Hyaluronic Acid-3, is an injectable anti-ageing treatment made from hyaluronic acid for skin that is losing its elasticity and firmness with age. It can be used on the face, neck, decollete, arms, hands and knees, or any part of your body where the skin shows visible signs of ageing.
Hyaluronic Acid is a very versatile molecule which can hold up to 1000 times its own molecular weight in water which makes it ideal for adding hydration to the skin. This results in a plumper, more youthful looking complexion. TKN HA 3 also stimulates collagen and elastin production which are the building blocks of the skin giving it more elasticity.
TKN HA 3 can be used as a very successful stand-alone treatment or can complement other aesthetic treatments such as Botox and dermal fillers.
Pink Glow
Mesotherapy is an injection and treatment technique used in general medicine and aesthetics for a multitude of medical conditions and skin solutions.
Mesotherapy treats ageing, dehydration and cellulite.
Who is it for?
Skin boosters and Mesotherapy is proven to be very safe and especially effective if you are over 30 to make your skin smooth again for a fresher appearance.
Skin boosters and Mesotherapy injections are suitable for a wide range of people and will treat:
Crows feet
Frown & worry lines
Uneven eyebrows
General age lines & wrinkles
Nose lines & wrinkles
Droopy eyebrows to be lifted
Downwards turned lips
What to expect
As with all treatments, the first step will be a consultation during which Jessica will discuss your concerns and what you are looking to achieve.
FREQUENTLY ASKED QUESTIONS
Price includes a full consultation
For more information or to book now please email [email protected]