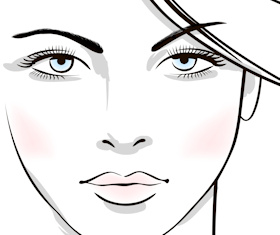 One of our most popular anti-ageing treatments
Anti-Wrinkle Injections help to relax facial muscles and reduce the appearance of fine lines and wrinkles, reversing the signs of ageing!
Anti-Wrinkle injections with Botulinum Toxin (including brands such as Botox, BoCouture and several others licensed for use in cosmetic medicine) have been used in medicine for several decades. They are proven to be very safe and especially effective if you are over 30 to make your skin smooth again for a fresher appearance.
This non-surgical treatment can alter your appearance with little to no downtime after just one session. The injections only take a few seconds to administer with virtually no discomfort and are great for relaxing and eliminating lines and wrinkles on several areas of the face and body.
Our Anti wrinkle injection clinic is held  by Dr James Algoe (MBChB, BSc) Dr. James studied Medicine at St George's, University of London and graduated in 2014 having secured a highly competitive training post in London. After gaining further experience working as a doctor in Australia he is now training as a Surgeon in the South East of England.
Dr. James has a distinguished academic CV having published original research articles in prestigious medical journals as well as presenting his work at both National and International Conferences.
Alongside the demands of his career in Surgery he also completed his Facial Aesthetics Training in 2016 and has rapidly become a reputable Aesthetics Practitioner. Dr. James is passionate about facial aesthetics as well as empowering patients to channel their inner confidence through the art of injectables. Dr. James' extensive understanding of facial anatomy enables him to deliver the highest standard of safe practice in facial aesthetics whilst delivering beautiful results to clients.
Who is it for?
Botox is proven to be very safe and especially effective if you are over 30 to make your skin smooth again for a fresher appearance.
Anti-wrinkle injections are suitable for a wide range of people and will treat:
Crows feet
Frown & worry lines
Uneven eyebrows
General age lines & wrinkles
Nose lines & wrinkles
Droopy eyebrows to be lifted
Downwards turned lips
What to expect
As with all treatments, the first step will be a consultation when Dr. James will discuss your concerns and what you are looking to achieve.
FREQUENTLY ASKED QUESTIONS
Botox is a purified protein produced by the Clostridium Botulinum bacterium. It is a non surgical, physician- administered treatment that can temporarily reduce moderate to severe lines and wrinkles.
Small doses of Botox are administered via a few tiny injections directly into the muscles that cause lines. The treatment time is 10-20 minutes depending on how many areas are treated. No recovery time is required.
Botox keeps the muscles that cause frown lines from contracting, this will then cause the skin to become smoother.
Within a few days, you will see an improvement and this can continue for up to one month.
Research shows that 90% of men and women rated the improvement of their appearance as moderate to better one month after the treatment.
The treatment will improve the skin around the treated area making the skin appear smooth and less wrinkled.
The untreated areas of your face will move as normal and you will be able to laugh, smile and frown but with less wrinkles.
The longevity of the treatment will depend on the person but normally you can expect results to last between 3-6 months. You will notice a gradual fading of the effects, at this point you will want to return for your next treatment.
Usually, treatment is required 2-3 times a year.
A tiny needle is used for the treatment therefore the discomfort is very minimal. The area can be numbed with a cold pack or local anaesthetic cream but is rarely required.
The entire treatment normally takes around 10 minutes and once the injection is complete there is often no discomfort.
There is no downtime however you may be asked to avoid exercise for 24 hours.
Sagging, drooping skin cannot be corrected using Botox. Damage caused by the sun, such as leathery, wrinkled skin is also not appropriate for the treatment.
Price includes a full consultation
For more information or to book now please email [email protected]