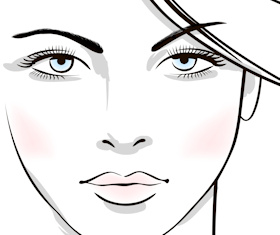 Lip filler injections
Lip Augmentation is a type of treatment that aims to enhance the appearance of the lips using Hyaluronic acid (HA), a substance that is found naturally within the skin.
If you are wanting to improve the appearance of your lips HA injections can improve lip volume with natural results. Filler is injected into the treatment area with a super fine needle, and because the area is pre-anesthetised, the discomfort is minimal. Straight after the treatment you may experience some swelling and tenderness and sometimes some bruising, which is completely normal. The lip area will quickly settle to reveal perfectly plumped lips.
Depending on the type of filler selected, the results will last around 6 months, however this can vary on lifestyle, skin structure and age.
Who is it for?
HA Filler is proven to be very safe and especially effective if you are over 30 to make your skin smooth again for a fresher appearance.
HA Filler is suitable for a wide range of people and will treat:
•Lips
•Lines around the mouth
•Chin
What to expect
As with all treatments, the first step will be a consultation when Jessica will discuss with you what you are looking to achieve.
FREQUENTLY ASKED QUESTIONS
Both treatments involve injections, but botulinum toxin relaxes muscle movement that results in wrinkles, while dermal fillers plump out the skin, smooth wrinkles and can improve skin condition. Sometimes, these treatments are more effective when combined.
Small doses of Hyaluronic Acid Filler are administered via a few tiny injections directly into Dermis. The treatment time is 45- 60 minutes depending on the amount of filler injected.
Longevity of the HA fillers depends on factors such as:
The density of the filler
Injection area
Patient's metabolism
All the dermal fillers used at Perfectly Applied are semi-long lasting and made from hyaluronic acid, which breaks down and is absorbed into the skin after around 6 to 18 months.
Hyaluronic acid fillers, can be quickly dissolved using an enzyme known as hyaluronidase. This acts to disperse hyaluronic acid, speeding up the natural breakdown of the dermal filler. The use of hyaluronidase to remove fillers is off-license, so your practitioner will only go ahead if it is "in the best interest of the patient on the basis of available evidence".
Many people find their procedure at Perfectly Applied more comfortable than expected. You will be pre anesthetised with a topical lidocaine cream and most dermal fillers contain a local anaesthetic. Our practitioners are highly skilled and precise; you should merely feel a light sting on your skin during the injection procedure.
Price includes a full consultation
For more information or to book now please email [email protected]