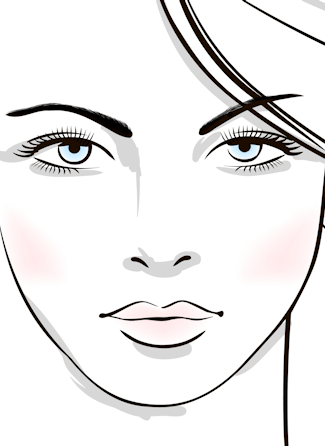 The 5-point face lift
The first of its kind, Profhilo® is a revolutionary 'beneath the skin' hyaluronic acid moisturising treatment, made with the patented NAHYCO® technology. This results in a unique hyaluronic acid injectable gel, which has a prolonged stimulating activity on the dermal cells. When injected into skin, Profhilo stimulates the skin cell receptors to counteract skin laxity and improve and restore firmness of the skin.
Why Profhilo®?
One of the highest concentrations of hyaluronic acid on the market, Profhilo not only boosts and hydrates the skin, but also remodels ageing and sagging tissue. The most common areas of treatment include the face and neck and can also be used for the décolletage, hands, arms, knees and abdomen area where it would effectively treat skin laxity. The treatment is suitable for men and women as well as offering skin benefits for patients of all ages.
How does Profhilo® work?
Ultra-pure hyaluronic acid is precisely injected into the area being treated. Unlike wrinkle reducing and dermal filler treatments, Profhilo stimulates collagen and elastin, attracting water in the deeper layers of the skin.
As a stabilised product, the activity on dermal cells will last longer than that of a non-stabilised gel. During this time the stimulation of four different types of collagen and elastin takes place by slow release of hyaluronic acid.
The stimulation results in significant tissue improvement. Therefore we cannot say that Profhilo is a skin booster as it also has a significant tightening / lifting effect on the tissue.
How Many Sessions are required for Profhilo®?
Treatment is carried out over a duration of two months which includes 2 treatment sessions in total. Each session takes up to 30 minutes. The more mature the skin, the more frequent treatments that will be required.
1st phase: 1 treatment
2nd phase: 1 treatments a month apart
3rd phase: maintenance 6 months later
Who is it for?
Profhilo® stimulates the production of skin cells so that the added nutrients and vitamins can work in optimum conditions under the skin. It also stimulates human tissue growth. This treatment can help eliminate dark circles under the eye area, as well as reducing nasolabial folds and marionette lines.
Profhilo® is suitable for a wide range of people & will treat:
 •Dark circles under the eyes
 •Nasolabial folds
•Dehydrated skin
•General age lines & wrinkles
•Nose lines & wrinkles
•Marionette lines
•Uneven skin tone
•Mature skin
What to expect
As with all treatments, the first step will be a consultation, when Jessica will discuss your concerns and what you are looking to achieve.
FREQUENTLY ASKED QUESTIONS
Treatment with Profhilo improves skin tone, texture, hydration and overall radiance. It can help to increase firmness and elasticity and promote healthier and softer-looking skin. Profhilo is most commonly used for facial areas, but can also be used to rejuvenating the neck, decollete, arms, knees and hands.
Since Botox is more effective in treating expression lines, they can be used to soften forehead lines, botox, crow's feet, whilst Profhilo can be done concurrently to target skin laxity of the lower face. ... Botox and Profhilo are FDA approved treatments that are very safe.
Profhilo works for any skin type and will improve the aesthetics of any face. But if you're looking for a totally dramatic turnaround for sagging skin or deep wrinkles, you're best combining it with another treatment.
Longevity does vary between individuals, but results are expected to be gained over a period of 4-6 weeks and last for approximately 6 months. If you choose not to maintain the results with further treatment, your skin will return to its pre-treatment state over time.
We apply local anaesthetic approximately 20 minutes prior to your treatment so you will experience no pain or discomfort.
– Individual intolerance to the components of the meso cocktail
– Damage to the skin at the injection sites
– Clients with bleeding disorders and/or receiving anticoagulant treatment
– Fevers or any infectious diseases
– Oncological diseases
– Pregnancy and lactation
– Exacerbation of herpes infection
– Tendency to form keloids
– Autoimmune diseases (it is necessary to consult with your doctor)
Price includes a full consultation
For more information or to book now please email [email protected]