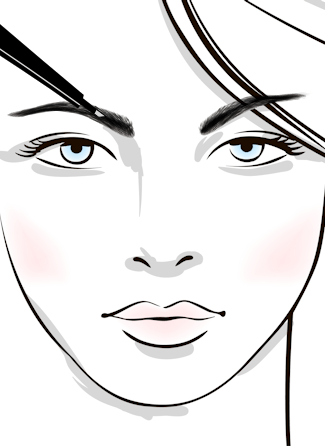 What is HD Brows?
HD Brows is a bespoke eyebrow treatment that is totally tailored to you - not a brow stencil in sight. It's so much more than a standard eyebrow tint and wax; I combine a unique design formula with a custom-blended colour, hair removal, and make-up application for brows that suit you. I will work with you to create your perfect look, whether your wish to tame bushy brows or regrow over-plucked eyebrows.
Who are HD Brows
Founded in 2008, the signature HD Brows treatment transformed the salon industry. Everyone from the beauty press, celebrities and influencers to clients across the UK fell in love with the transformative results, leading to HD Brows being named the UK's no.1 salon brow treatment.
Why choose HD brows?
HD Brows differs to many other treatments as it rejects the "one shape fits all" ethos. Brows are as individual as fingerprints and so each step of the HD Brows treatment is completely bespoke from the personal consultation, shape design, tailoring and aftercare process.
FREQUENTLY ASKED QUESTIONS
The effect of the treatment usually lasts about 4-6 weeks, however this can vary depending on your hair growth. After your first few treatments I will be able to recommend how often you should be having the treatment done.
I will work with you on your re-growth programme to achieve the perfect brow shape. In the meantime you can use make-up to achieve a fuller look, which I will demonstrate during the treatment. A lash and brow booster can also be used to encourage hair growth.
The HD Brows treatment usually takes around 45 minutes, but I would recommend 1 hour for the treatment.
Yes, a patch test will need to be carried out at least 48 hours before each treatment to minimise any risk is reaction to the products used.
This completely depends on the amount of hair you have to begin with. I will be able to advise you how many treatments might be needed during consultation.
Ready to achieve your brow goals?
Click on the button below to book your treatment.
A patch test is required 48 hours prior to treatment.