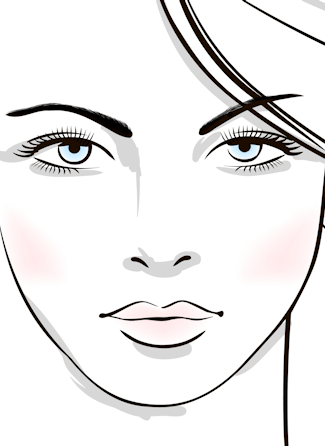 Professional Semi Permanent eyelash extensions
Semi permanent eyelash extensions are the newest revolutionary eyelash treatment which transforms your lashes into longer, thicker, curlier natural looking lashes.
Semi permanent eyelash extensions take approximately two hours to attach, which involves bonding synthetic lashes to your own lashes with an invisible seal that gives the impression of beautiful long, thick eyelashes. The effect instantly opens up the eye, giving an anti-ageing effect.
Clients can opt for a glamorous thick look or natural for an everyday look; either way eyelash extensions are extremely versatile and easy to maintain. See pricing for Classic Individual Lashes and Russian Volume Lashes respectively.
I use high quality synthetic mink eyelashes which are 70% lighter than the standard synthetic mink extensions often used by others. Clients notice the difference straight away when compared to previous extensions they may have had in the past. These extensions are soft to touch, virtually weightless and look wonderfully natural.
Eyelash extensions will mean the end to clumps and smudges caused by Mascara and, as the extensions are suitable for the gym, sauna, swimming pool, they are the perfect solution for clients who enjoy being active.
Not sure about Eyelash Extensions?
At Perfectly Applied, we also offer LVL Nouveau Lash lift, for those who want to enhance their natural lashes.
Who is it for?
This treatment is suitable for all skin types. Treatments are charged per session.
FREQUENTLY ASKED QUESTIONS
Your appointment will begin with a consultation before the treatment during which we will discuss your desired look.  I will assess your eye shape and lash condition to determine the style best suited to your look.  You will also have the chance to have your queries answered.
Once we have both agreed on a style that suits you, you will be given a consent form and medical form to fill in and the treatment can then begin. Cooling collagen-infused eye pads will be applied below your eyes and cover your lower lashes to separate from your top eyelashes. Your eyes will then be closed until the treatment has been completed.
As long as you have not had any previous allergies to adhesives then a patch test is not needed for this appointment as the adhesive used does not come into contact with your skin.
A typical eyelash appointment will take between 1 hr 30 minutes to 2 hours for Classic, 2-3 hrs for Russian Volume. Once your treatment has finished I will ensure you understand the aftercare and maintenance routine. At this stage we can book you in for your 2-3 week maintenance refill. On booking, all eyelash appointments require a 50% deposit which will be deducted from your final bill.
No, eyelash extensions will not cause damage to your natural eyelashes if they are applied correctly by a trained professional. Before the treatment begins a full assessment of the eyelashes is carried out, during which I will assess your lashes and create a bespoke set using the correct lengths and weights, which you can wear safely. You should be able to comb through your individual lashes with none stuck together, they should feel weightless and soft and never cause you any pain or irritation.
A refill treatment is recommended every 2-3 weeks to keep your eyelash extensions looking at their best.
During a refill appointment I will remove extensions that have grown out or twisted and replace any those that have shed with your natural lash. We shed approximately 2-5 natural eyelashes per upper lid, per eye, per day, I will replenish your extensions by apply approximately 100 extensions to your natural lashes of each eye.
It is good to be aware that there are certain times during the year when our eyelashes shed, usually during the spring and autumn seasons. During this time you may find that your eyelashes do not last as long as the extension is attached to your natural lash and therefore will also fall out with the lash shed. To overcome this you may need to schedule your refill more frequently. The shedding normally lasts two weeks, which means one additional refill maybe needed.
Eyelash extensions will shed with your natural lashes. Below is a guide of what to expect over a 4 week period:
After 7 days you will lose 21 extensions
After 14 days you will lose 42 extensions
After 21 days you will lose 63 extensions
Please note, it is also common to experience a small loss of lash extensions during the first 24 hours of your appointment; this often consists of 5 per eye and is completely normal.
To keep your eyelash extensions looking at their very best it is important to return for your maintenance refill every 2-3 weeks.
No, not if a professional has correctly applied them. Many clients wear perfectly applied eyelash extensions for years before having a break. I recommend that clients return for infills within the time set scheduled and do not attempt to remove the extensions as this will damage and cause harm to your natural lashes. I offer an eyelash extension removal service and can advise the best serums to use in conjunction with your eyelash extensions.
I do not offer a mobile service because the temperature and humidity of the room must be controlled to ensure you receive the best possible eyelash treatment with long lasting bonds. In my treatment room I ensure the recommended conditions are followed (as recommended by the adhesive manufacturer) which would be out of my control in someone else's home.