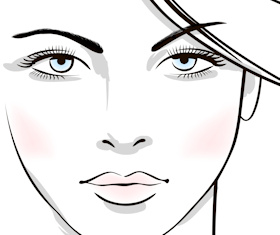 Lip filler injections
Lip Augmentation is a type of treatment that aims to enhance the appearance of the lips using Hyaluronic acid (HA), a substance that is found naturally within the skin.
If you are wanting to improve the appearance of your lips HA injections can improve lip volume with natural results. Filler is injected into the treatment area with a super fine needle, and because the area is pre-anesthetised, the discomfort is minimal. Straight after the treatment you may experience some swelling and tenderness and sometimes some bruising, which is completely normal. The lip area will quickly settle to reveal perfectly plumped lips.
Depending on the type of filler selected, the results will last around 6 months, however this can vary on lifestyle, skin structure and age.
Who is it for?
HA Filler is proven to be very safe and especially effective if you are over 30 to make your skin smooth again for a fresher appearance.
HA Filler is suitable for a wide range of people & will treat:
Lips
Lines around the mouth
Chin
What to expect
As with all treatments, the first step will be a consultation.
Jessica will discuss your concerns and what you are looking to achieve.
FREQUENTLY ASKED QUESTIONS
Botox is a purified protein produced by the Clostridium Botulinum bacterium. It is a non surgical, physician- administered treatment that can temporarily reduce moderate to severe lines and wrinkles.
Small doses of Botox are administered via a few tiny injections directly into the muscles that cause lines. The treatment time is 10-20 minutes depending on how many areas are treated. No recovery time is required.
Botox keeps the muscles that cause frown lines from contracting, this will then cause the skin to become smoother.
The most common areas are frown lines, forehead lines and crows feet (lines around the eyes).
Within a few days, you will see an improvement and this can continue for up to one month.
Research shows that 90% of men and women rated the improvement of their appearance as moderate to better one month after the treatment.
The treatment will improve the skin around the treated area making the skin appear smooth and less wrinkled.
The untreated areas of your face will move as normal and you will be able to laugh, smile and frown but with less wrinkles.
The longevity of the treatment will depend on the person but normally you can expect  results to last between 3-6 months.
You will notice a gradual fading off the effects at this point you will want to return for your next treatment.
Usually treatment is required 2-3 years a day.
Healthcare professionals (Doctors, Nurses and Dentists)
Botox is a prescription only medicine (POM) therefore non-medics are not qualified to to inject Botox.
A tiny needle is used for the treatment therefore the discomfort is very minimal. The area can be numbed with a cold pack or local anaesthetic cream but is rarely required.
The entire treatment normally takes around 10 minutes and once the injection is complete there is often no discomfort.
There is no downtime however you may be asked to avoid exercise for 24 hours.
Yes, Botox works equally as well for men as it does for women. However normally men do require a slightly higher dose due to stronger muscle contractions.
Sagging, drooping skin cannot be corrected using Botox. Damage caused by the sun, such as leathery, wrinkled skin is also not appropriate for the treatment.
Price includes a full consultation
For more information or to book now please email info@perfectlyapplied.co.uk.